In order to improve students' interest in the learning process, engaging and interesting tools are needed, especially in the current situation, when distance learning is becoming more and more relevant. MindCave is developing support tools for the self-learning process. Pupils are offered tests that test their knowledge in previous years' centralized exams - mathematics, English and Latvian. For its part, MindCave offers teachers materials that will be useful in promoting the learning process.
"Our priority is education. Our goal is to promote interest in the education sector, as well as to develop logical thinking in a convenient and fun way for people of all ages, "emphasizes Santa Bartušēvica, a member of the Business Incubator of the University of Latvia (UoL).
How did you come up with the idea for such a tool?
As we are students ourselves and actively involved in issues related to education, we definitely knew that we would like to develop our business idea in this direction. The pandemic situation is increasingly highlighting the quality of distance learning, as more than ever before students need to learn to organize their work independently. Our goal is to improve the range of materials and to create materials relevant to the curriculum, which will be useful for both teachers and students as a support in the lessons or as an assistant for independent consolidation of knowledge.
What did you have to face to get a tangible result for your idea?
We work with software development, so initially we had to invest quite a lot of resources to develop our business idea not only in terms of material, but also in terms of time and manpower. Despite the challenges, we have certainly grown and improved our skills. We have learned a lot new things - especially from business management and work organization.
Was the funding that supported your idea helpful and contributed to the development of your idea?
The funding allocated will certainly give us an opportunity to develop. With the allocated funding, we plan to expand our field of activity. We want to focus more on iOS device software development, which will definitely expand the availability of our products. We wanted to acquire this market share for a long time, but it needs additional resources. Taking into account that initially we only invested our own funds in the company, the obtained financing will allow us to realize the business idea much more and more widely.
What is the key to teamwork to develop an idea and create a successful innovation?
In our opinion, the main key to successful innovation is passion for the chosen business idea. We knew we were on the right track when we enthusiastically discussed all active and planned projects. If you are interested in your own project, then it will definitely be easier to attract potential customers.
When working in a team, mutual communication is also very important. For a project to develop and be successful, everyone involved must be on the same page. In this respect, we are very lucky, because we work in a team as one family and the pandemic situation did not affect the quality of communication.
Another important aspect is the optimal allocation of work and resources, which in a sense results from successful communication. We each have our strengths. We have very different skills and fields of knowledge, so we divided the work based on each person's abilities.
How did you come up with the name?
We also planned to attract a foreign audience, so we knew that the company name must be in English. We wanted the name to be binding on young people as well, but at the same time clearly linked to education. That's how we came to "MindCave" or "mind cave" in Latvian. We each keep the most important in our "mind cave". It is important that the knowledge and experience we store fosters creativity and has a positive effect on our perceptions and ability to work. We have also included this concept in our company logo design.
What is the vision for the future of this type of innovation and how could it affect the very current processes in this field?
The uptake of technology in the education sector is becoming increasingly important and will certainly continue to be so after the pandemic. We use various applications related to education on a daily basis and it does not seem that this trend will decrease in the coming years. We spend more and more time on our smart devices and computer screen, so we believe that it would be better to spend this time productively, improving ourselves and gaining new knowledge in an exciting and interactive way.
Do you recommend others to participate in the UoL Student Business Incubator?
We strongly recommend that others try to participate in the Business Incubator. Even if there are no rewards for participation, the experience gained will definitely be worth it. A business incubator is also a good way to validate your business idea and get feedback from other people working with starting a business. The organizers of the business incubator and the mentors involved are very responsive and will definitely help to improve business management skills.
Maybe there is some additional information that would be important to tell readers about your innovation?
The key is not to be afraid and try! The idea of starting your own business may seem very unrealistic and distant at first, but if you are passionate and passionate, you can definitely turn your ideas into business. Perseverance and interest will also stimulate other people's interest. Communication with others operating in similar industries is also important. We do not see others operating in this industry as competitors, but as potential partners. In our opinion, such an attitude is very healthy for business, as it opens up much wider opportunities for further development.
More about "MindCave" - www.mindcave.lv
The activity is implemented by the ERDF co-financed project No. 1.1.1.3/18/A/007 "University of Latvia Innovation Grants for Students" support.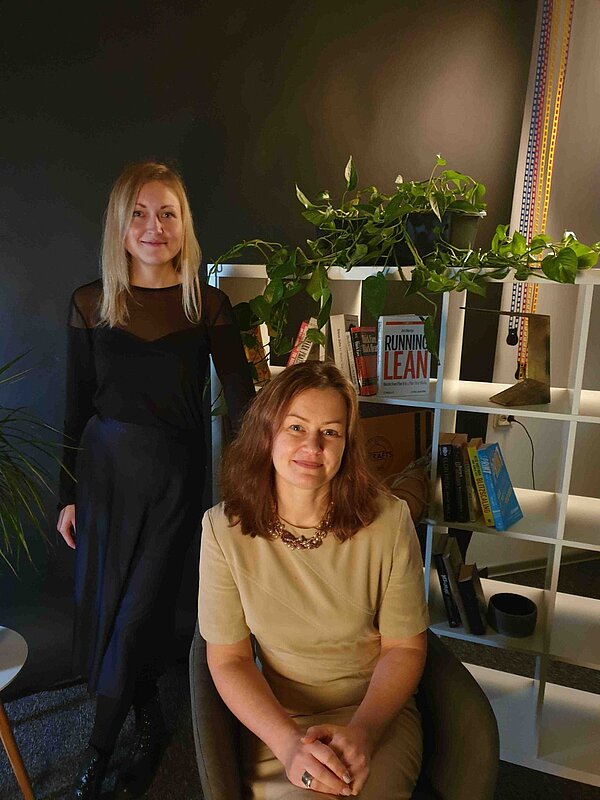 In order to help seniors and people with special needs, as well as sell their products and products during trade fairs and limited on-site sales, the members of the University of Latvia (UoL) Student Business Incubator set up an online store www.tiptip.lv Agnese Slišāne shares more about the idea and getting to social entrepreneurship in the interview.
How to help a grandmother who knits socks, but does not know how to sell them, meet a person who wants a heartfelt gift, but does not know where to get it? The idea arose at a time when people cannot meet, but online stores are booming at this time. Tiptip.lv developed an online store that offers a variety of goods and products created by retirees or residents from a socially vulnerable group. This product helps both - people who are "on you" with technology, but are able to create great products, so help is given to sell them, while others who are in a better financial situation are helped to get a product that is created with special sincerity. .
How did you come up with the idea?
We came up with the idea when we were thinking about the Covid-19 pandemic, which has caused significant restrictions and impact on remote processes. The idea came during the seminar when my colleague and I went for a coffee break in a small cafe in Riga. She told me about ideas that could be implemented because I run student training companies and I also have a connection to entrepreneurship. We discussed, generated ideas together and one of the ideas came to my mind. I think it has a great added value: helping seniors and people with special needs to sell their products at a distance when there are no fairs and people can't meet.
What did you have to face to get a tangible result?
The biggest challenges were related to the technical side, because we had a vision, ambitions and ideas on how to implement it, but there was no knowledge in the field of information technology, programming or design. Thus, the challenges ranged from website design, photography, placement, to communication with seniors. Admittedly, even the first address and gaining trust is not easy, so trust us that we can really help sell them. My colleague was more responsible for the legislative side so that everything was legally in order. Of course, when doing something for the first time, especially when starting a business, it is difficult to open accounts, be clear about all patent fees and everything else.
Was the funding that supported your idea helpful and encouraged its development?
Yes, I would say that the LU Business Incubator promoted the development of our idea. It helped to get to the end very quickly, because it is not just a story of the financial support we received and were able to pay the various bills, but also of the fact that our tasks and responsibilities towards the program made the teachers act faster to achieve the result. And, of course, the financing itself was useful for the formation of raw materials, for paying for websites, transport and photography expenses. Because, of course, all this required additional resources.
What is the key to success in developing an idea and creating a product or service?
The key to our team's success is work ethic and a sense of responsibility towards each other. Also the ability to divide responsibilities according to each person's strengths, as well as the desire to invest in this team work. We have divided our responsibilities and we know what our responsibilities are, so the work is moving forward. We also provide support to each other when needed. Other times there are reflections, is this worth it to those who need it, or do we really provide any added value to society? It is at these moments that the team has an extremely strong shoulder of support. Of course, our partners, our seniors, and also the buyers who buy and provide feedback. But, I would say that any team is based on work ethic, responsibility, respect for work and time. Everything is based on work planning.
How did you come up with the name?
We looked at whether the original name of the domain already exists, we thought of variants. And then we came to the fact that tiptip.lv would be louder. "Tip" in English is a fee for a good service - we also link it a bit to the fact that people who buy this product get the product they need, whether it's wicker or leather or a ceramic dish, this money also in a way helps and says thank you to the manufacturer for his work, because then we want to support senior associations from the profits of this company.
What is the future vision for this type of innovation and how could it affect the current processes in this area?
It seems to me that it is only a matter of time before seniors and people who are unfamiliar with digital tools and the possibilities of the digital internet also enter this environment. At the moment, seniors cannot do it themselves and that is why we are like an intermediary between the producer and the buyer. In addition, we are also a service provider that provides the establishment of a store. We collect, fill in, describe, place, market and deliver this product from seniors to the buyer. And, in my opinion, the innovation as such is that fairs are moving online. Any boundary that is time or space disappears. And anyone, anywhere in the world, can buy the thing, the product they need, without leaving home and going to that particular fair. I think the processes that are taking place in the world influenced the development of this idea, but further, I think that this innovation will help many others to understand the importance of moving from traditional trading opportunities to those that are very relevant today and very fast growing. .
Do you recommend others to participate in the UoL Student Business Incubator?
Of course, I highly recommend participating in the Business Incubator, as it is a good way to minimize the negative consequences of risk. By that I mean that the Incubator provides funding with which you can develop your idea much faster. I appreciate the knowledge gained and the opportunity to validate the idea with professionals. It is also motivating to be among like-minded people who have similar goals, who want to develop, want to create something, introduce new innovations - it gives strength. I recommend joining and trying to start at the UoL Student Business Incubator.
The activity is implemented by the ERDF co-financed project No. 1.1.1.3/18/A/007 "University of Latvia Innovation Grants for Students" support.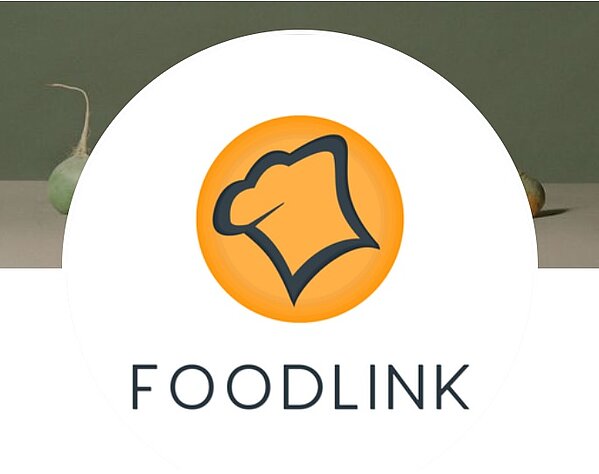 On April 22, the Business Incubator team of the University of Latvia (UoL) "FoodLink" won the 1st place on the Demo Day, where together with other teams they fought for cash prizes to further develop their idea. Walter Slava tells about his idea and shares his experience.
FoodLink is a platform that connects food suppliers with various companies operating in the catering industry, such as cafes, restaurants and canteens. "Currently, cafe orders are relatively chaotic, and due to the disorderly environment, it takes a lot of time for responsible employees, and cafes do not always get the most advantageous and best offer, because they simply do not find out about it," says team representative Valters Slava. The author came to this idea by working on a completely different idea, but by conducting interviews and analyzing the obtained data, he came to the conclusion that this is exactly the idea that needs to be developed and addressed.
How did you come up with the idea for such a platform?
I had already been thinking about developing my ideas for several years, but I only got to the end of last year when I joined the LU Student Business Incubator. It was certainly not my goal to make a platform, but in the course of my daily paid work, I saw how disorganized the communication of catering companies with suppliers is. The digitization of these areas seems to have been somewhat forgotten, as a large proportion of chefs and cafe owners still order by making lists on leaflets, taking pictures of them, sending WhatsApp or calling. At the same time, suppliers are persistently trying to build their own e-shops, but since each cafe has several suppliers, it is not very convenient to use about 10 different e-shops. Examining this area in more detail, we realized that both sides are facing problems and the FoodLink platform is trying to alleviate them.
What did you have to face to get a tangible result for your idea?
Upon joining the Incubator, we wanted to create an e-shop that would unite all suppliers and all catering companies would use the platform. We realized quite quickly that initially we would not be able to meet all the needs, so we had to look for a niche to start with. Therefore, the biggest challenge is to define a specific idea, because the original idea is already a good idea, but to get to it, it takes a longer way, as it may have seemed at first.
What is the key to teamwork to develop an idea and create a successful product / innovation?
In my opinion, the main keys are continuous learning, because if a person thinks that he knows everything better than others and does not need to supplement his knowledge, then success alone, in my opinion, will not be enough for a competitive company.
It is also very important not to be afraid. Sometimes when I have to address a representative of a large company, I also doubt and am a little worried what this other person will think of me, but at the same time I ask myself - what is the worst that could happen !? Asking such a question and it is clear that there is no excuse to fear.
How did you come up with the name?
The name essentially covers what the FoodLink platform does. The name consists of two words in English "Food" - food and "Link" - connect. As the main suppliers of catering companies are food suppliers, and the platform brings them together in one place, the name seems very appropriate to us and came up with the idea. We have realized that by the time we are ready for a larger market than Latvia, the name will probably have to be changed, because in many countries this sonorous name is already used by other catering companies.
What is the future vision for this type of innovation and how could it affect the current processes in this area?
Similar analog products with similar functionality are being developed worldwide. For example, in the United States, the company has now attracted more than 60 million. USD investment to develop such a platform, as well as a similar solution is emerging in southern Europe, and also in Asia. In our opinion, such a solution will act as a bridge to the improvement of this area. Currently, the platform only offers an ordering function, but the possibilities to grow it with several additional solutions are wide.
Do you recommend others to participate in the UoL Student Business Incubator?
I definitely recommend participating! As I said before, I think that learning and constantly updating knowledge is one of the keys to success. I will admit that when I joined the incubator and saw the list of lectures, at first it seemed that I already knew all this and I would rather be able to teach someone here than me. But looking back, I am a little ashamed that such thoughts I had in mind, because the lecturers are really professionals in their field and each lecture was useful and only revealed more and more things that I do not know and need to think about when developing my business. The incubator has also provided very valuable contacts from other teams, managers and mentors, with whom we had the opportunity to meet and who, to be honest, also helped to find the right solution for the initial launch of the product.
The activity is implemented by the ERDF co-financed project No. 1.1.1.3/18/A/007 "University of Latvia Innovation Grants for Students" support.

Marta Veldre, a member of the Business Incubator of the University of Latvia students, started making alternative sweets five years ago, when she was faced with the challenge of finding products that match her lifestyle on store shelves. Now the idea has turned into a business and a home-grown manufacturer of healthy vegetable sweets, which makes sweets without artificial additives, allergens and refined sugar. Marta Veldre, the founder of "My Food Intelligence", shares more about her idea and getting to the result in the interview.
How did you come up with the idea for such a product?
The idea for healthy and equally filling and tasty sweets came to me more than four years ago. The idea was born without being able to find sweets to suit your diet on store shelves. After the birth of the girl, as well as facing major health problems in the family, we started to lead a different lifestyle, avoiding products of animal origin, as well as various allergens - lactose, gluten, in principle, choosing only the most natural and non-chemical products. However, being big sweets lovers, there was a lack of really natural, healthy and equally delicious products on store shelves. For several years I slowly experimented in the home kitchen until, with the onset of the Covid-19 pandemic, I lost my job and decided to start something myself.
What did you have to face to come up with a tangible result for the idea?
I can say that I have come through a rather difficult path to come up with a product to offer my customers. It all started with the development of recipes, the purchase of the most necessary production equipment, investment of time and own resources. This was followed by the creation of social platforms, myself and also with the help of the incubator I had to learn things I had not known before, such as the creation of websites. Since my product is a food product, I couldn't expect a lot of customers to appear in one day, because it takes some time to get my audience. Now I am glad that it has increased greatly for me now and I cannot complain about the lack of orders, but I continue to work every day to increase my circle of interested people.
Was the funding that supported your idea helpful and helpful in developing the idea?
The support of the incubator has definitely contributed to the development of my idea - first of all, the moral encouragement I received from mentors and managers, because undoubtedly there are several doubts until the first regular customers and the fruits of labor, ? Expert encouragement, as well as good customer feedback, gives motivation not to stop. Second, the incubator sets deadlines for achieving specific goals, which also gives them the impetus to do something faster that might otherwise have dragged on.
The funding I received at the end of the first round of the incubator helped me to purchase the production equipment I needed specifically for my product, with which I could really make my job of ordering more efficient. It is now possible to do this much faster and with better quality, and if necessary, larger volumes can be produced. For the received funding, I am also working on the establishment of a professional online store.
What is the key to success in developing an idea and creating a product?
I mostly worked on the product development myself, but undoubtedly I was helped by the support of family and friends in various tasks. I would say that what helps to develop an idea the most is how much you are passionate about it, because while there is enthusiasm, in the meantime, I think it is possible to do great things.
I'm working hard to promote the product to create a so-called word of mouth when people recommend my product to their friends and acquaintances. It took some time for more people to take an interest and place orders. I try to increase the number of my customers organically by pleasing customers with some bonuses, special design and flexible delivery time, so that they are satisfied and recommend me to others. I don't think it makes sense to attract customers artificially through online contests or growing followers, because only those who are really interested will place orders. Quality social network content is also very important.
How did you come up with the name?
Inventing the name was really not easy, because although the name sounds complicated, I wanted it to be based on a deeper thought that would describe the idea I wanted to convey with my product. The key to the product is a combination of good taste and healthy and healthy ingredients. I think that knowledge is needed to create a delicious product from only healthy ingredients, which is why this name is food intelligence, addressing those who are themselves knowledgeable in this field and consciously choose specific products.
What is the future vision for this type of innovation and how could it affect the current processes in this area?
For the time being, I distribute my product as a home producer, but I am working to make the product available on store shelves. Of course, this process goes forward in small steps, and there are many difficulties and requirements that must be met in order to be able to implement something like this. Veganism, a healthy lifestyle, and the exclusion of various allergens from the menu are globally growing trends, but the niche for these foods is not yet filled, so I know that my product has potential.
Do you recommend others to participate in the UoL Student Business Incubator?
I definitely recommend others to participate in the UoL Student Business Incubator, because it really expands the range of opportunities - without participating in the incubator, I would probably never have met several of our mentors, who with their advice contributed a lot to the development of my project. It should also be mentioned that in the incubator we are all teams together, which gives a sense of being part of a community where everyone works on their ideas. If the idea has viability - with the help of the incubator it will definitely be possible to develop it faster and much more successfully!
The event is organized by ERDF co-financed project no. 1.1.1.3/18/A/007 "University of Latvia Innovation Grants for Students" support.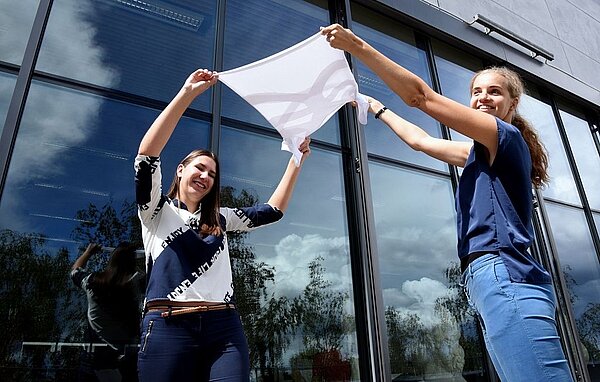 One of the successful start-ups of the university incubator is Correcty, which has developed a posture-correcting t-shirt. The innovation is special in that its t-shirt support correction scheme helps to train back muscle memory. Orthopedists and physiotherapists were also consulted during the development of the product in order to develop it according to its functions.
To get to the end result, the idea had to be developed by Ekaterina Romanova and Natalia Jermolayeva, who had previously used this type of product, but together and agreed on compromises, developed a product that allows the muscles to properly fix and work. The shirts are especially special in that they are mostly handmade - it is the strength of both girls that these products are designed in this way.
Currently, there are various aids available on the market to improve posture, but their daily use is not convenient, so the main goal in developing the product was to create an easy-to-wear posture corrector that does not require additional adjustment. It was important to be able to adapt this t-shirt to any style and it would improve both posture and self-confidence. For this reason, the correction scheme for the shirt is embedded from the inside and is almost invisible.
Most of the day, both colleagues spend working together, but of course you can't do without collaborating with other people who have helped in different areas, such as responsive mentors sharing their knowledge on all kinds of issues. There was no difficulty in inventing the name of the new company, because the explanation is quite simple - t-shirts improve the posture or "Corrects your posture", so in the end it was "Correcty".
Jekaterina mentions communication with each other as a key to the success of a successful team, as well as clearly defined both personal goals and team goals, which in different situations can find clarity on how to proceed. Of course, it is important not to mention that Correcty girls are still in the early stages of their innovation, as these goals include different plans for how the company can grow and develop even more. It is important to believe in your own strengths and to do your best to reach the end result.
In order to be able to develop this innovation, one of the sources of funding was funding from the European Union funds, which was the basis for Catherine and Natalia to develop "Correcty". Jekaterina herself does not regret that she chose the University Incubator as one of the starting points for the development of her innovation, so she recommends that others do the same - do not be afraid, go with a clear idea and use this kind of opportunity immediately.
The activity is implemented by the ERDF co-financed project No. 1.1.1.3/18/A/007 "University of Latvia Innovation Grants for Students" support.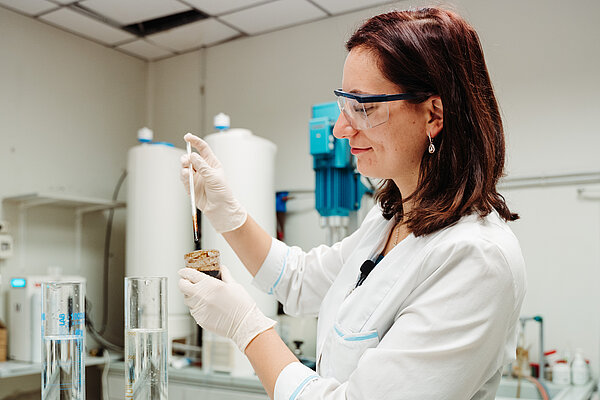 One of the teams of the University Incubator called "Humico" is actively working on an efficient, environmentally friendly method of soil improvement, which, as a result of optimization, can achieve peat processing technology for obtaining new innovative products from natural raw materials. The author of this innovation, Kristīne Irtiševa, has been working on the idea for quite some time, and in order to arrive at a more efficient product, she conducted interviews with customers for whom this humic solution would help to improve the soil.
The university incubator has given Kristine and the development of this innovation enough experience, criticism from mentors, as well as a lot of success to continue to improve it and create something that would be useful for a specific target audience.
Kristīne herself can admit that the main thing is to believe in her own strength, not to be afraid to speak and to ask for help if there are difficulties, as well as the main thing is to accept criticism with a clear mind, which undoubtedly helps to understand mistakes and analyze them. With this type of innovation, it is necessary to be able to 'go beyond the frame' in order to be able to create something that does not yet exist and benefit a particular industry. One thing that helps to convince others of your idea is to be enthusiastic about it and to set out the details with enthusiasm, as well as be aware of all the details involved if you need to answer all kinds of questions.
Working with other colleagues on this innovation, Kristīne is able to recognize that the key to successful teamwork is the division of responsibilities so that everything succeeds, as well as continuous communication and awareness of work so that the process does not stop. So far, working with others has not caused misunderstandings, but you should always be able to compromise if there is disagreement or a different view of the plan.
The name "Humico" is very simple - Humi describes the solution of the humic substances themselves, while co describes the technologies used to create the solution itself. A good name always attracts the right people who will know that the product can have a positive effect, as well as trust the product itself.
One of the sources that helped to develop innovation to another level was funding from European Union funds. Kristīne's involvement in the University Incubator was full of adventure and struggle, because the selection of teams is difficult and full of obstacles, but it was definitely worth it. "If you have the opportunity to apply and are passionate about your idea for innovation, without thinking twice - apply!" says Kristine herself. The experience, contacts and knowledge gained from mentors at the University Incubator, as well as support in the late evening when it was needed, is a unique opportunity to strive for the development of your idea.
The activity is implemented by the ERDF co-financed project No. 1.1.1.3/18/A/007 "University of Latvia Innovation Grants for Students" support.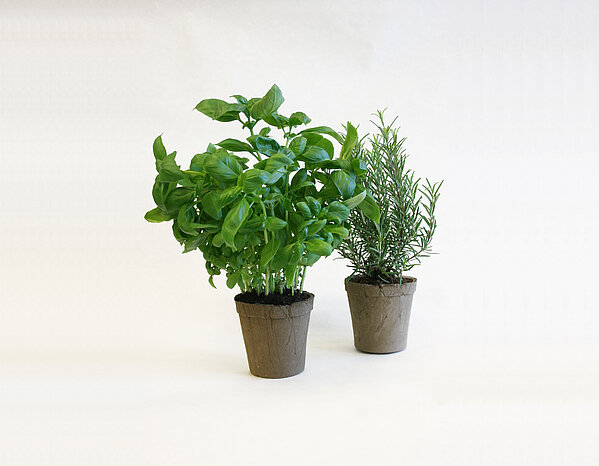 Among the University Incubator's aspirants is a team with the innovation "Grow!", Who are still working on a knowledge-intensive bioeconomy solution - a biodegradable potted plant with increased efficiency for growing plants, which is a product of "zero waste" and circular economy and improves soil quality.
The author of the innovation Vaira Obuka came up with such an idea already while working on her master's thesis at the university, so all that was needed was the pursuit of a goal and action plan, as well as could not do without advisors - mentors who provide all the necessary experience and ideas. , which helps to strive for tangible innovation.
The result of this innovation is very positive and environmentally friendly - the raw materials of the product are agricultural, energy, wood processing by-products, as well as a by-product of the lake reclamation process - organic lake sediments - sapropel, and these are the nutrients the plant needs immediately. The added organic ingredients provide nutrients for plant development.
The name of the innovation is "Plant!" originated simply - with the help of her mentor, Vaira has already kept her name in mind for a very long time, because she has figured within another project and seemed very relevant to the development of this project. "Growing up!" the significance is that both the innovation itself and the masterpiece of the products it creates, or the plants themselves, grow.
Of course, along the way we had to face various obstacles that complicated the innovation development process, but, as Vaira herself admits, the key to successful teamwork is not to lose inspiration and find the slightest success, common team goals and most importantly - goals set by each individual. In order to avoid any complication or unexpected obstacle, the team members must maintain close communication with each other so that everyone can move forward together.
In order to be able to develop this innovation, funding from European Union funds was part of the driving force, which was undoubtedly a good guarantee that innovation would be taken forward and that the process would develop as it went. Undoubtedly, Vaira herself can admit that anyone who wants to develop a business idea should try their hand at this University Incubator, because the support and advice provided will certainly not be obtained elsewhere, as well as new experience and contacts for the future. , because the activity takes place under the supervision of skilled mentors.
The University of Latvia Innovation Grants project provides students with an opportunity to obtain a scholarship with the aim of promoting the implementation of LU students 'innovation applications, developing students' innovation capacity and entrepreneurship, solving problems important to society or its part. At the LU Student Scientific Conference "Mundus et", which took place at the end of last year, in which, despite the restrictions created by the pandemic, 18 young researchers from 9 LU faculties presented their research to the general public.
One of the conference participants is Alise Pokšāne, a student of the Faculty of Biology of the University of Latvia, whose research has fascinated for a long time - combining historical research with molecular biology, The aim of which is to find out how, with the help of ancient DNA analyzes, it is possible to supplement the existing knowledge acquired with such research methods as literature and source analysis, as well as archeological methods, using specific modern burial sites in Riga as an example.
Within the framework of the work, the ancient DNA extraction and analysis was performed, the results of which are connected with the archaeological and historical context of the burial, thus putting forward hypotheses based on the theory of population genetics about the origin of specific individuals. As a result of the research, the approximate origin and gender of the studied individuals were clarified and several different regions of origin were identified, which confirms that the inhabitants of Riga in the early modern period were ethnically diverse.
Alise worked within the framework of the project "Gender, Gender and Status in the Iron Age in the Territory of Latvia (7th-12th Centuries)" jointly implemented by the Institute of Latvian History of the University of Latvia and the Latvian Biomedical Research and Study Center, headed by Dr.hist. Guntis Gerhards. Although the main focus of the project is on the Iron Age, Alice's research focused specifically on the early modern period (late 15th century to the 18th century). Despite the fact that bioarchaeology and ancient DNA research are rapidly gaining popularity in the world, there are not many such researchers in Latvia. Alice's research differs in that its main focus is on the study of the historical and archaeological context, as in other similar studies, the main focus is usually on the genetic analysis and methodology of the samples. Given the limited number of sources, currently a large part of ancient DNA research is devoted to the study of prehistoric periods, while Alice has focused on the early modern period, combining literature and source analysis with the results of ancient DNA analysis, looking at specific individuals in the context of Riga existing knowledge of Riga society.-
One of the main challenges that Alice mentions in her research is the fact that ancient DNA is very fragmented, which is why this type of research can be described as a "game of chance" to some extent - precisely because DNA fragmentation is a process that takes place , when the bone in the burial decomposes and which can significantly affect the results of the study for each sample individually, it is difficult to work with the ancient bone material. However, as the most positive in her research, Alice mentions that all the samples of the studied individuals are very interesting, because each of these individuals is unique - with its own roots and its own story. Looking at the results of ancient DNA analyzes of origin and gender in the context of archaeological excavations, it is possible to learn a lot of new and come up with brand new questions that were not even worth asking before, which is why Alice is so excited to work with this study.
In addition to the main goal set in the author's study, Alice had the opportunity to touch on the topic of epidemics, which is relevant right now. Some of the individuals considered in this study came from mass burials, which are thought to be related to major epidemics in Riga, which is why Alice also briefly described the impact of major epidemics on Riga's socio-demographic processes during the period under review.
Obtaining a University of Latvia Innovation Grant Scholarship by participating in the Scholarship Competition of the LU Student Scientific Conference provided Alice with additional inspiration, as well as great motivation and support to focus more on the development of further research. Alice definitely recommends that this opportunity be used by other young researchers to get to know the world, broaden their horizons and promote self-growth. Future vision Alice's research is the acquisition of new methods, increasing the number of samples to be studied, as well as researching demographic aspects in other periods of time, expanding the existing knowledge about the origins of individuals living in the territory of Latvia in earlier periods.
The activity is implemented by the ERDF co-financed project No. 1.1.1.3/18/A/007 "University of Latvia Innovation Grants for Students" support.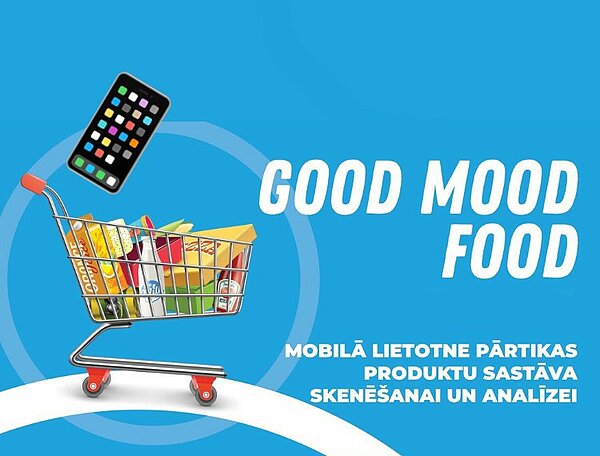 "Our mobile application helps people with different eating habits to quickly and easily orient themselves in the composition of food, identifying hidden food ingredients and revealing possible health threats," shares Gunta Līdaka, a member of the University of Latvia (LU) Business Incubator from the Good Mood Food app team. .
Contribution to yourself and others
The mobile application helps people with various eating restrictions to quickly and easily navigate the composition of food. All you have to do is download the application, note which ingredients or specific products you can't or don't want to eat, go to the store and scan the composition of the food. The app will show you within a few seconds whether the product in question is recommended or undesirable for you. This idea helps those people who face various eating restrictions. It is intended for people who have been restricted by life (allergies, food intolerances, high blood sugar, which puts them at risk of diabetes) and those who have made their own lifestyle choices (such as vegans, vegetarians or people who want to follow suit). principles of a healthy lifestyle).
How did the idea come about?
Asked how the team came up with the idea for such an application, the authors admit that it is based on a personal story. "For example, I have a gluten intolerance, my colleague Lada Gorjunova does not eat sugar. We both once spent more than a year researching food ingredients and nutrients to customize our meals. We talked to other people and realized that many people face a similar problem. That's how our idea came about and we started researching the market, "admits Gunta Līdaka.
As a result, the idea has won not only the Riga Courage Grant, but also won the first place and a 5,000 euro cash prize for the further development of its idea at the end of eight weeks on Demo Day.
Continue to develop your idea
The creative team noted that it is still on the way to a tangible result. Intensive work is currently underway to prepare the application for functional testing in several stages in order to develop user-friendly solutions both technologically and in terms of design. As well as informative support for prospective customers, the Good Mood Food Facebook page was created, and a new website is under development.
It is expected that the healthy eating community and followers will soon have access to educational information on the effects of modern food on human health and how a balanced diet can help maintain a healthy lifespan, vitamins, nutrients, and attention should be paid to high cholesterol. or high sugar levels.
Positive brand communication and challenges
The brand name is based on the idea that good food is associated with good mood and well-being in general. The developers emphasize that everyone has the right to know what we eat. In addition, research shows that what we eat today determines our future health and well-being. Most people nowadays eat processed food, in this case the application is a tool to find their way more easily and know what lies behind, for example, 58 different names of sugars and their substitutes, unknown names, as well as mysterious e-substances.
The role of the UoL Business Incubator
The founders of Good Mood Food acknowledge that an important factor in the development of a business idea is the support of the Incubator. "The incubator helps to put everything on the shelves. We received support every day and as needed. There is someone who advises, who suggests something, supports, and the right direction. Through training and our own tasks, we built our project in small steps and developed it. We worked on both the technological process and the idea development cycle, adding critical thinking. Trying to understand how current the problem is. There were customer surveys, an exhibition of business models, and a thorough market research. We would like to thank you and definitely recommend other students to use this opportunity to join the Business Incubator, "Lada Gorjunova, a student of the Faculty of Computer Science of the University of Latvia and Lada Gorjunova, shares her experience.
It should be noted that the UoL Student Business Incubator is the largest student business incubator in Latvia. The incubator helps students and their teams of all study levels and directions to start and develop business, offering comprehensive support, which, for example, includes the opportunity to participate in classes organized by the incubator, receive support from mentors and coaches, access to office and production facilities, and financial support in the form of grants and scholarships.
Good Mood Food team members:
Gunta Līdaka, MBA, innovation, marketing
Lada Gorjunova, LU, 1st year master's student of IT, MBA, finance and accounting
Kenny Kruber, RSU student, aspiring physician UI / Mob.app programmer
Anda Ancāne, chemist, food technologist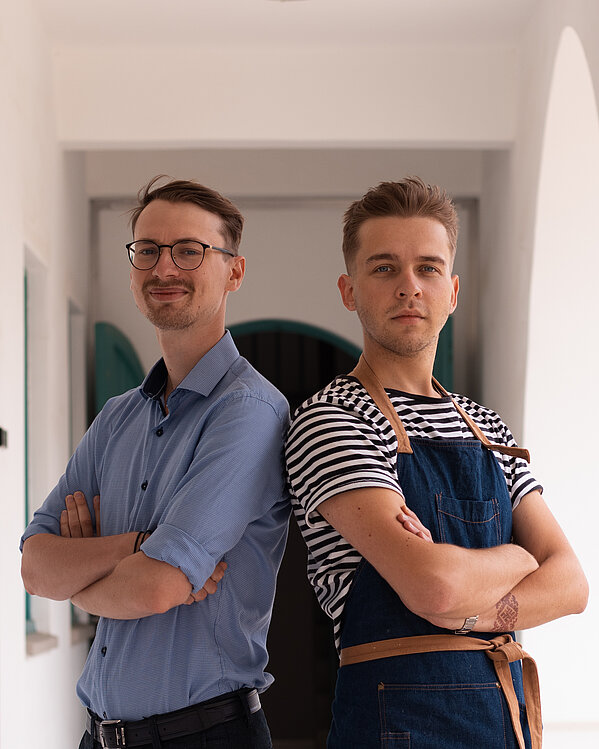 To give people the opportunity to create a feeling of celebration and respite at home, to learn something new behind the scenes of cooking and to take gourmets closer to the chefs - such a task and mission was set by the University of Latvia (LU) Business Incubator "We are here to change your eating experience," the start-up addresses boldly potential customers.
Private chef service, recipes and the opportunity to draw inspiration from professional chefs. An innovative platform will soon be up and running, where gourmets can communicate with chefs, customers can freely express their wishes about dinner, communicate with the most appropriate professional or agree on remote assistance in the online age. Foodie.lv co-founder Aleksandrs Teilāns shares more about this innovative idea in the interview.
How did you come up with the idea for such a service?
First, the idea for such a service came to Gatim (note - Gatis Lauva, the other co-founder of Foodie). Being a professional chef and working in this field in Latvia, Switzerland and Scotland, he was able to understand and see that the niche of private chefs in Latvia is generally undeveloped and decentralized.
Secondly, I have been working in a well-recognized restaurant in Norway in the summers for the last few years. Putting our minds together, we both came up with different common denominators and nuances that would be useful for such a service and started working in hackaton, which was a condition for one of our university courses. There we also got to know some mentors and got a chance to start in the LU Business Incubator.
What did you have to face to get a tangible result for your idea?
First, we participated in one of the hackathons organized by the University of Latvia, where we finally presented this idea and won various awards, including participation in the Business Incubator of the University of Latvia. Until the beginning of the incubator, we managed to participate in a hackaton organized by Riga Stradiņš University and test this idea from another point of view - health and diet. In this hackaton, too, the idea was appreciated and we won second place. During these two hackathons, we got the first mentors, as well as worked in two different formations, which allowed us to understand the way we want to work and what works in team work, what does not.
Further, we continued working with our mentors and started in the 8-week program of the University of Latvia incubator, where we gained new information on how to evaluate our idea, we dropped, changed and added various nuances. Currently, we have reached the 16-week final phase of the LU incubator and in the second half of April we will have reached the point where we will finally open the first version of Foodie.lv. The first chefs have already signed up for membership in Foodie, there is visible interest from gourmets in Latvia.
But in general we can say that there have been no big ups and downs, we have been stable and balanced in moving forward with our idea.
Was the funding that supported your idea helpful and helpful in developing the idea?
Within the framework of the 16-week program of the LU incubator, we obtained funding, which allowed us to purchase a template for the creation of a full platform. It was an important step forward and an invaluable benefit for us to be able to deliver to the users of the platform the idea we started with, starting first in various hackathons. We plan to open the platform in the coming weeks and then everyone will be able to see the vision with which we started working on Foodie.
What is the key to teamwork to develop an idea and create a successful innovation?
The main key for us is probably a common, unified vision of where we want to go and how to develop Foodie. We are definitely lucky because we in the Foodie team understand each other practically from a half-word, which allows us to quickly exchange views, reach a common denominator and work on each of our company's development issues, without questioning the end result and doing everything with confidence.
In general, we think that the main key to teamwork is understanding what each individual's strengths are. By combining the right competencies and working with a common vision, there should be no problems in the team. Secondly, of course, do not be afraid to seek help and seek advice from other team members as well as attached mentors.
How did you come up with the name?
We came to the name in a rather natural way. In fact, we had to come up with a team name to participate in one of the hackathons, and we got to Foodie almost immediately. However, it is a global gourmet term. There really weren't even two thoughts on the name. Foodie English by definition is a person who enjoys / shows interest in various dishes and culinary wonders. As we introduce gourmets to chefs, the name seemed quite logical and understandable.
What is the future vision for this type of innovation and how could it affect the current processes in this area?
In general, private chef services in various forms already exist elsewhere in Europe and the world. We also want to introduce the Latvian society to such opportunities and create a stronger connection, mainly between gourmets and chefs. I think that in our latitudes, people are mostly used to rarely going to a restaurant on holiday, having a good evening and returning to their daily routine. We want to take gourmets closer to the chefs (who are actually responsible for the art we enjoy in restaurants) in a convenient way with a simple and understandable concept platform, to create an opportunity to create a sense of celebration and relaxation at home, maybe learn something new behind the scenes.
The past year has also forced us to think about ways in which we can integrate this whole concept into the online environment and offer a digital and innovative alternative to regular recipe books in the future.
Do you recommend others to participate in the UoL Student Business Incubator?
For our part, we can recommend any new entrepreneur with their idea to participate in a business incubator. The most valuable is the opportunity to get new contacts and advice / consultations from the incubator managers and lecturers involved in the program. In general, even if you have knowledge of any of the business-related topics, various teachers and specialists are able to provide new perspectives from which to view, evaluate and improve your idea, and move towards its successful implementation.